Noida to Jammu Tempo Traveller In Noida
Going to Jammu? Rent our Tempo Traveller from Noida at a low price! Enjoy a comfortable ride and save on transportation costs. Book now for a stress-free and affordable travel experience!
Travel from Noida to Jammu tempo Traveller in Noida
Simply 'Heaven on Earth is the title given to this place, Jammu being situated along the Shivalik range on the banks of the Tawi river, which is also the winter capital of Jammu and Kashmir. Jammu is also said to be the city of temples, and being the railhead of the beautiful and the most lovable state of India, Jammu houses the base camp of Vaishno Devi cave temple.
The major attractions of Jammu consist of forts, forests, ziarats and shrines, belonging to several beliefs residing around the country. Apart from these specialities, the Bahut fort of Jammu consists of the famous and most visited ancient temple which is nowadays called "bawey wali mata".
Several ancient texts and a huge collection of the oldest manuscripts are kept inside the Raghunath temple complex, which relishes the eloquence and emphasise of Hindu Gods, goddesses and their civilization or cultural insights around the world. Not only the political, cultural or social roots adjoining this city of Nature but it also belongs to an ancient civilization, and historical and religious importance.
Jammu is popular for its lush meadows, stunning shikaras sailed across the lake, landscape view of housing societies, cultural activities, heritage, costumes, regional cuisines, kahwa, rare species of kesar, aromatic spices and fragrant attar etc….
And with us, Mandal tempo traveller you can enjoy all these amenities at one point. We will make this trip possibly comfortable and cosy for you. And yes, if you're more conscious about your currency, we will effectively make your pockets happy all the time when you are travelling with us, as we provide the cheap and best services around the city.
Book tempo traveller in Noida.
Ways to travel from Noida to Jammu
There are several ways to travel from Noida to Jammu:

1. By flight: The quickest and easiest way is to take a flight from Delhi to Jammu. Noida is located near Delhi.

2. By train: There are several trains running between Delhi and Jammu, and Noida is well connected to Delhi by metro. One can take the metro from Noida to Delhi, and then take a train to Jammu.

3. By bus: There are several bus services available from Delhi to Jammu, and one can take the metro from Noida to Delhi and then take the bus to Jammu.

4. By car: One can also hire a taxi or drive their own car from Noida to Jammu. The distance is approximately 1100 km, and it takes around 18 hours to reach by car. You may book tempo traveller on rent Noida also.
Best sites to explore in Jammu
Surnisar lake

Mantalai temple

Balidaan stambh, where you can pay tribute to the brave Martyrs of our nation at their war memorial

Akhnoor fort, the stunning architecture of this fort will make you feel like an emperor or empress itself

Manda national park

Mahamaya temple

Peer baba dargah

Nandini wildlife sanctuary

Rani charak mahal

Ziarat peer mitha

Dogra art museum where you can experience the culture and art of Jammu and Kashmir

Sher-e-kashmir University and museum

Spotting at Amar mahal museum and library

Mansar lake

Dachigam national park

A ride on Shikara houseboats with ample time to explore mother nature so closely

Raghunath Bazaar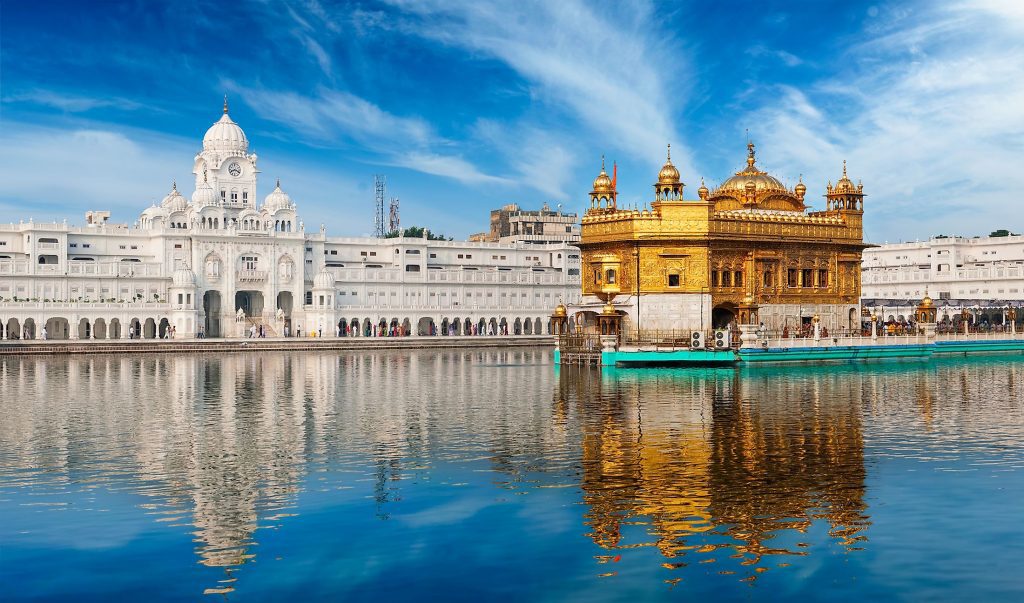 What you can do in Jammu:-
Shopping sprees around the town market like- Wooden artefacts, dry fruits, traditional or Dogra jewellery and handicrafts, earthenware, crockeries etc…

Vaishno Devi trek and Darshan

Mubarak Mandi palace for have a sightseeing experience for impressive manuscripts, royal embellishment collection, etc

Skiing in Patnitop

Lip-smacking and savoury cuisine of Jammu like aloo dum, Rogan Josh, rista, rajma chawal, sweets etc…

Helicopter flight to Poonch

Explore the destination of Bhimgarh fort

Boating in mansar lake

Jeep/ safari ride or a camel ride in Dachigam and Nandini wildlife sanctuary and national park

Pay a visit to chirping and giggling creatures at Manda zoo

Shopping out at Jammu famous- Wave mall

Pentadynamic drives at Leh Manali highway track on a rental bike

Hiking

Mountain biking 

Golf course and sports 

Paragliding, etc.
Why book tempo traveller in Noida with Mandal tempo traveller?
We know the cab booking idea has become so common and easy these days. But with Mandal tempo traveller, you get the luxurious tempo traveller on rent in Noida more than easier that too at cheaper prices.

 

You name the facilities you want inside the cab or tempo, we will make that happen at just one click.

 

Seeing the strike on safety of your health, we come under safety guidelines provided by the administration. We provide you with a clean and sanitised cab/ tempo ranging from 2 seater to more than 30 seater, as per your convenience.

 

We have experienced and well-trained, well-behaved happy drivers with whom you can feel safe hands to go with.

 

You can experience our live vehicle tracking also, through which you are assured of your destination.

 

Mandal traveller provides you the fastest and secure services all along the way.

 

We have 24/7 customer support services, through which you can hook on to us.

 

We offer you the best method of payment where you can easily book us. You can use your credit card, wallet or mobile banking, net banking or debit card payment with these hassle-free options to make our returns happy. 
What does Mandal tempo traveller offer?
Safe and clean rides- We assure cleanliness and tidily maintained tempo ride to you. Your hygiene matters first for us.


Cost-effective bookings- more than making money from you, we want to make our business more reliable to you. We build coherent relationships with our customers where they can enjoy additional rides on a long trip.



Accurate counts of each buck- We charge you nothing at stake- we don't sum up any hidden charges on your ride, we show what makes you believe in us, that is we will never make you feel agitated.

Safe hand driving- we guarantee that you'll enjoy making your trip a laughing experience at last. Our drivers are so gentle and caring that they assure you a smooth and safe and well behaved drive throughout the whole trip. We can definitely assure you the best tempo traveller services in hand in the market.


Expertise is what makes us superficial- we have been in this long run industry for years, hence we can promise our best services will only reach you. We clearly imprint your requirements and make your trip planned accordingly.



You can order what you dream- you can hire the rental tempo services as per your need, we are always ready to pick you up without sliding your feet an inch out of the house. Name it as- luxury ride with Mandal tempo traveller or a cost effect.
How to book a tempo traveller in Noida with Mandal tempo traveller?
-Booking with a Mandal tempo traveller is a cakewalk, even if you ask your toddler to do so. Haha! 

Step-1:- check us out @ http://mandaltempotraveller.in/




Step-2:- Go with the related itineraries of your choices, and click on the article given.




Step-3:- click on the "book now"  button and fill up the details under which you're going to book our services




Step-4:- submit all your answers and we are ready in just a four step process. 




Note:- enter the accurate address details of pickup, as we don't want to make you very irritated by letting you wait outside the roofs. Your values matter for us, hope you adjoin the same. 
Tempo Traveller On Rent In Noida Per Km Price
Please Note
If you are returning on the same day then we will give you the best possible discount.
Minimum Limit per day 250 KM
Driver Allowance – Rs.300/Day
The charges will be applicable garage to garage
Toll and parking extra
UP state is tax-Free (Another state will be applicable)
if you are choosing our service for only dropping then we will give you a more discounted price.
Hire Tempo Traveller for your next trip